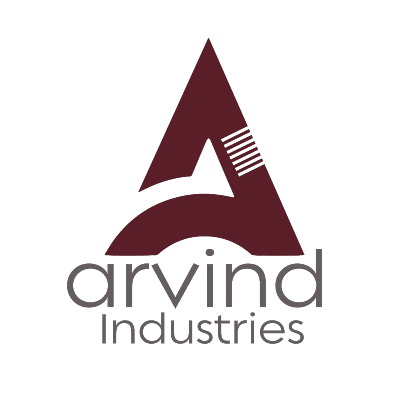 [email protected]
318, Devnandan mega mall, Opp.Sanyas Ashram Road, Ellisbridge, Ahmedabad - 06, Gujarat, India.
Threaded Rod
Threaded Rod Manufacturer in India
Arvind Industries is committed to being one of the most reliable suppliers of threaded rod manufacturer in India. With our years of experience, we are constantly exceeding the expectations of our valued customers. Today, we serve thousands of customers worldwide. All our customers are highly satisfied with the quality of fasteners offered by us, as its quality is not compromised at any stage.
Threaded rods are versatile fasteners that are commonly used in a range of construction and manufacturing applications. These rods are cylindrical rods with threads along their length and are often used with nuts or other threaded components to create a secure connection. If you're looking for a reliable Threaded Rod Manufacturer in India, there are several factors you should consider.
Experience
One of the most critical factors you should consider when choosing a threaded rod manufacturer and supplier is their experience. A company with years of experience in producing and supplying threaded rods will have a deep understanding of the material and the manufacturing process. This experience should translate into high-quality products that meet your exact specifications.
Quality
Quality is another crucial factor to consider when choosing a threaded rod manufacturer and supplier. Materials used to make threaded rods can vary significantly, and the quality of these materials can directly impact the strength and durability of the finished product. As such, it is essential to work with a supplier that sources high-quality materials that meet industry standards.
Customization
Customization capabilities are also important considerations when selecting a threaded rod manufacturer and supplier. Your unique project requirements may necessitate custom thread sizes, lengths, or materials. Working with a supplier that has the expertise to fabricate and source custom components enables you to get precisely the threaded rods you need for your project.
Lead Times
Lead times are a factor that should not be overlooked when considering your options for a threaded rod manufacturer and supplier. You'll want to work with a supplier that can deliver on your project timelines without compromising on the quality of the product. A manufacturer and supplier that has invested in modernized manufacturing equipment and logistics capabilities can provide consistently short lead times.
Overall, choosing a threaded rod manufacturer and supplier is an essential decision that can impact the success of your project. By looking for a supplier that meets your project requirements in quality, experience, customization, and lead times, you can ensure that your project finishes on time and to your satisfaction.
With our well-equipped threaded rod manufacturing unit in India, we offer a complete range of screws including stainless steel, MS, metal, self-tapping, self-drilling, machine, SEMS, cap, socket, sheet metal screws, etc. for the global market. Being one of the leading threaded rod suppliers, we have a strong network of distributors to ensure timely supply. Our offered screw fasteners are available in various sizes, grades and standards, and coatings.
Features of Fully Threaded Rod Manufacturer in India
Easily Affordable
Superb material quality
Efficient and Reliable
Custom- built
Long lasting service
Available in various sizes
All specification